Note from the President and CEO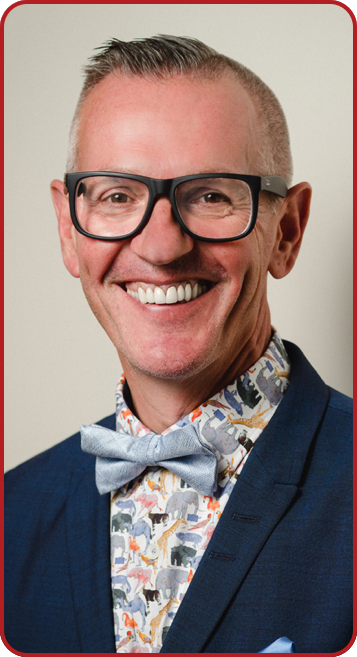 Glenn Vollebregt
PRESIDENT AND CEO,
St. Lawrence College
The world of post-secondary education is fast-paced and constantly evolving. As the pace of change shows no signs of slowing down, our strategic plan is more important than ever. SLC in Five ensures we collectively understand what our key priorities are for the next five years. The plan conveys how important it will be for us to continue working together, and in using the imagery of dominos, the plan embodies how one positive action will lead to another, and another, and so on.
Throughout SLC in Five you will see references to growth. In its varied forms, growth refers to everything from developing people, offering more programs mapped to meet employer needs, and increasing the number of industry/college connections. Growth also means increasing opportunities for students, opportunities to connect with what they need while studying at SLC, opportunities to connect to the world, and opportunities to connect with careers.
A specific way growth is reflected in this plan is with the addition of a new corporate value: Belonging. During numerous engagement sessions, we saw that our existing commitment to provide a welcoming environment for everyone should be highlighted. We have also formalized an objective to continue the work around Truth and Reconciliation to honour history and contribute to a positive future for Indigenous learners and communities. Lastly, we have a new strategic direction focused on our communities. We hope to increase our connections and conversations with alumni and government, and ensure our communities see us as a partner in their success.
Speaking of community, SLC in Five reflects the input of close to 1,400 students, staff, faculty and community members. The priorities and areas of focus are derived from what is important to our internal and external communities, making SLC in Five entirely about student and alumni community, employees, and our industry and government community. As we progress through the objectives contained in the plan, each individual member of our community contributes in their own way and together we move forward, achieving our goals and helping our students succeed.
I want to thank the Board of Governors of St. Lawrence College and key stakeholders who contributed to help create this strategic plan. The leadership and consideration shown during the many months of engagement sessions and events has positioned SLC to move ahead confidently, guided by a plan that is truly ours, and knowing each action we take will contribute momentum and energy towards the next step in our continued journey.